Starting from January 2016, a new member, Uģis Vorons, has joined the management team of AAS BTA Baltic Insurance Company (BTA). He has taken the position of adviser of the chairman of board Jānis Lucaus, and will undertake the work in the field of developing and promoting sales of BTA insurance company's products.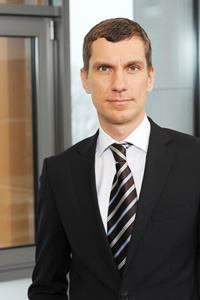 Jānis Lucaus believes that the experience and knowledge of Uģis Vorons will contribute to the work of BTA's product sales team in Baltics, which would let the company improve its competitiveness in various client segments: "BTA's financial results prove the successfully implemented business strategy and that the company is offering modern and quality insurance services in accordance with clients' needs, guaranteeing them safety and stability. Since one of our closest strategic targets is to develop services and competitiveness in the field of corporate clients, I am sure that Uģis Vorons will be very useful for reaching this target."
The background of Uģis Vorons is insurance industry and pension funds. He has been member of board and director of retail sales segment in AS Balta, chairman of board in Citadele Life and Citadele Pension Fund, as well as chairman of board in SEB Life Insurance, member of council in SEB Open Pension Fund, and chairman of council of Latvian Insurers Association. Uģis has obtained bachelor's degree in economics and master's degree in Management of International Economic Relations in Riga Technical University.
"Me joining the BTA team is no coincidence. The company has serious future goals and ambitions on the market of Baltic States. I find the ideas and strategic aims of this company very interesting, and I believe it is a challenge to help the company to reach these aims, using my knowledge in the field of promoting insurance services on the market," Uģis Vorons admits.
AAS BTA Baltic Insurance Company was founded in 2014, after reorganisation of BTA Insurance Company SE, performing successful division of the company according to the geographical distribution of its business operations: Baltics and rest of Europe. BTA Insurance Company SE, being a mother company of AAS BTA Baltic Insurance Company, has been successfully operating on insurance market for more than 20 years, in 2009 becoming the third biggest insurer in Baltic States. The international growth of BTA is proven by the TOP 500 of Central European Companies issued by the international auditor company Deloitte for year 2013, where BTA ranks among 50 largest insurance companies in Central Europe.
More information:
Agnese Grīnberga
Public Relations Manager
AAS BTA Baltic Insurance Company
e-mail: agnese.grinberga@bta.lv
Phone: +371 67025661, mobile: +371 27828796