Proceeding with implementation of BTA Velozinis (Bicycle expert), an innovative social responsibility project, BTA Baltic Insurance Company AAS (hereinafter – BTA) together with the society For Better and company We Build Parks have opened yet another three tracks in various cities in Latvia – Sigulda, Saulkrasti and Valmiera.
"BTA Velozinis is a project whereby BTA, For Better and We Build Parks have joined their efforts to enable parents to spend a lot more time together, mastering and perfecting bicycle handling skills in a safe, yet challenging environment, to be able to go on shorter and longer pedalling trips together, exploring their hometown or elsewhere in Latvia. We at BTA know the importance of business and private life balance in employee satisfaction. The opportunity to spend more time in activities in fresh air, together with your close ones, it is especially important know, to strengthen immunity and maintain a healthy lifestyle throughout the year," comments BTA Management Board Member Evija Matveja.
A total of 5 tracks have been opened so far – in Cēsis (1 Valmieras Street), Dobele (Ķestermežs), Sigulda (1 Raiņa Street), Saulkrasti (10 Noliktavas Street) and Valmiera (4 Krāču Street), with new tracks to be opened very soon also in Mārupe, Salaspils, Jelgava, Alūksne and Rēzekne. This project is to be developed and expanded elsewhere in Latvia next year.
"Although it is already autumn, the tracks are available 24 hours a day and 7 days a week. Any enthusiast may access a track absolutely free of charge and have a test run on an overcast day as well. And, more is better, the larger the quantity of track elements that children have tried to handle, the sooner they will be ready for safe bike riding on street," says We Build Parks manager Jānis Jansons.
According to data of the Road Traffic Safety Directorate, the total number of road accidents involving bicyclists has increased by 55% since 2011. On the other hand – there is still lack of such locations designed with safety in mind, where the youngest bike riders could master the necessary cycling skills.
BTA Velozinis (Bicycle expert) track presents the most common obstacles we frequently encounter in a city, so that children, from day one, when they learn bicycle driving skills, could understand their options and overcome obstacles, so that they are not forced to do it on the streets. For instance, to make a manoeuvre single-handed to be able to signal your driving direction, to bypass potholes or driving on and of the curb. Moreover, there are informative instructions at BTA Velozinis (Bicycle expert) tracks providing the most important information about safe cycling. More information about BTA Velozinis (Bicycle expert) is available via project website www.btavelozinis.lv.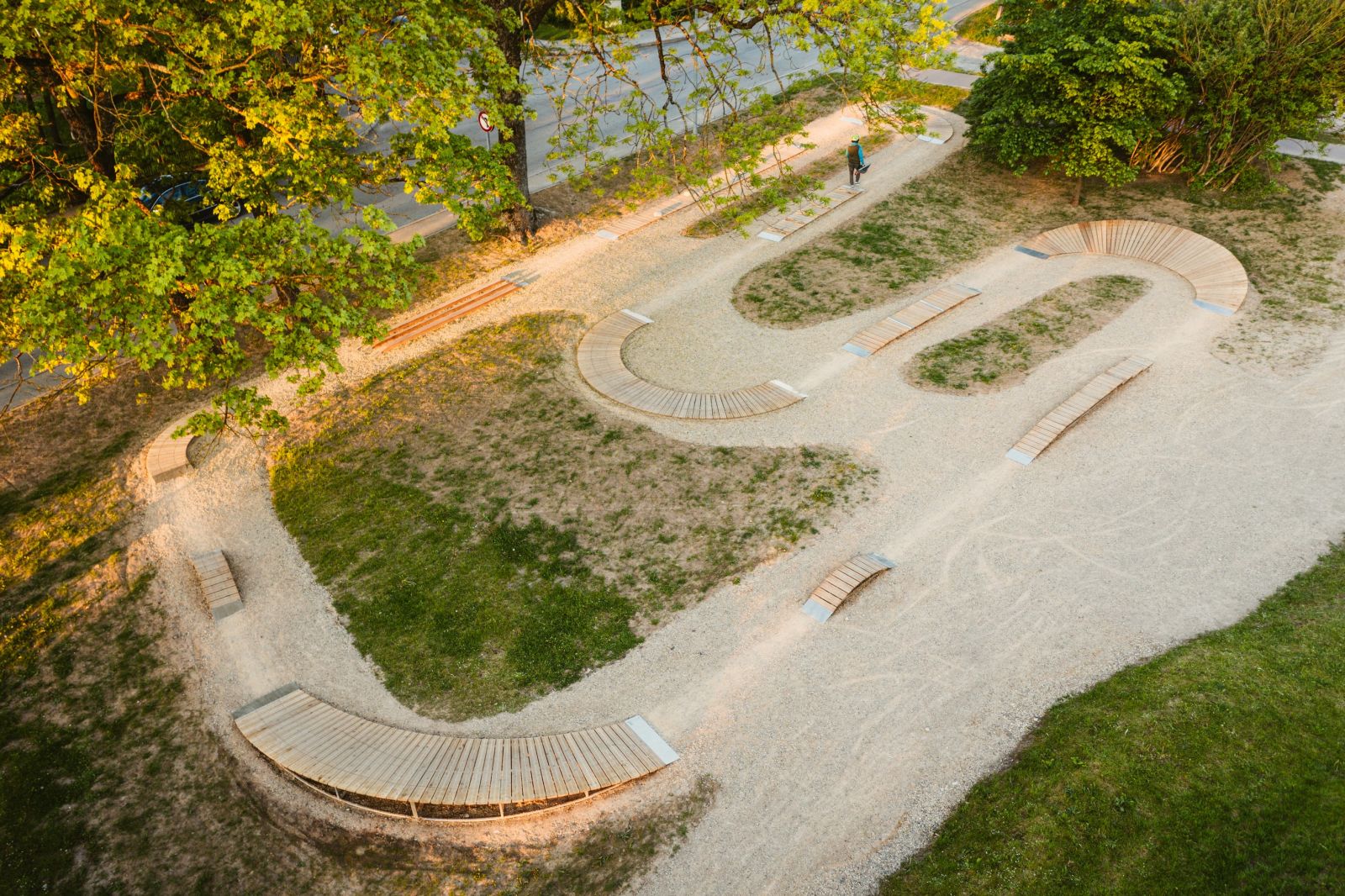 About BTA
BTA Baltic Insurance Company is one of the leading insurance companies in the Baltics, offering the broadest range of non-life insurance services in Latvia, Lithuania and Estonia. BTA employs more than 1,000 employees in the Baltics. The largest shareholder of BTA is Vienna Insurance Group AG with close to 200 years of experience in the insurance business. With about 50 companies in 30 countries and more than 25,000 employees, Vienna Insurance Group is a clear market leader in its Central and Eastern European markets, and takes care of more than 22 million customers. Vienna Insurance Group is the best-rated company of ATX, the leading index of Vienna Stock Exchange (since 1994) with a rating of A+ with stable outlook from Standard & Poor's; its share is also listed on the Prague Stock Exchange. Vienna Insurance Group works in close partnership with Erste Group – the largest retail bank in CEE.

About the society For Better
Society For Better encourages interest towards active recreational activities among the residents of Latvia and promotes alternative sports and healthy lifestyle. Currently, the society is focused on development of bicycle infrastructure, organizing events and projects for the benefit of society. In the last few years, the society For Better held "Red Bull Pump Track World Championship" stages in Latvia and Estonia, to which the response from active young people and sports professionals was substantial. This year, the society intends to organize an open championship on an asphalt bicycle track for both children and grown-ups, promoting popularisation of this type of sports.
About the company We Build Parks
We Build Parks is a Latvian company, which unites recreational park construction experts. The company takes pride in having implemented unique bicycle, snowboard, wakeboard, skateboard and other recreational project solutions in 25 countries of the world (incl. construction of Winter Olympic Games Snowboard Park). In the Baltic region, We Build Parks company is focused on bicycle segment, constructing asphalt bicycle tracks and adventure tracks made of timber constructions. Currently, in Latvia bicycle tracks are constructed in several cities (Daugavpilis, Rīga, Auce, Cēsis, Tērvete, Beverīna, Balvi), having created innovative, aesthetically pleasing and multifunctional recreational, as well as championship locations. The idea of bicycle tracks was also well received in many cities of the neighbouring countries of Lithuania and Estonia.
Additional information:
Elīna Rasmane
Marketing and Public Relations Department Director
BTA Baltic Insurance Company AAS
e-mail: elina.rasmane@bta.lv