Insurance joint stock company "BTA Baltic Insurance Company" (hereinafter - BTA) has become a sponsor of 2016 for Andrejs Rastorgujevs and Latvian Biathlon Federation (hereinafter - LBF). The Chairman of Board of BTA Jānis Lucaus admits that the company supports the talented Latvian biathlete, hoping that it would let him focus on preparing for Winter Olympic Games, which will take place in Pyeongchang, South Korea, in 2018, and the cooperation agreement, concluded with the LBF, will give the Federation a chance to continue development of biathlon traditions in Latvia.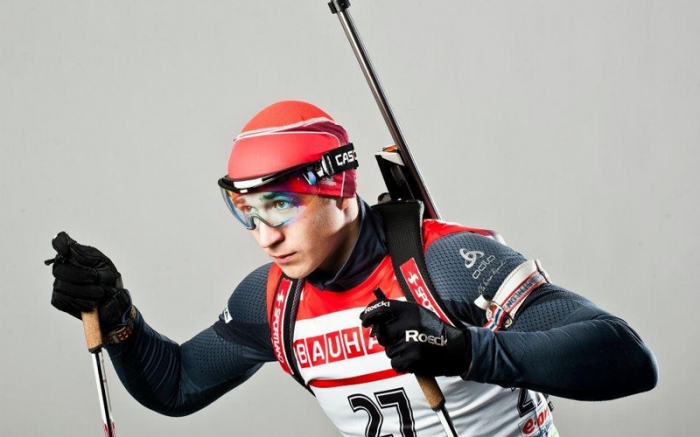 Photo: © www.andrejsrastorgujevs.com
"We are so glad that the insurance company BTA has become our friend and supporter, which is very important during the interim phase before the following Olympic Games. We hope that this cooperation will turn into a long-term cooperation, providing financial support to athletes to let them focus on preparing for the most important competition and not be bothered by other issues," admits the president of LBF Baiba Broka.
"Our company regularly supports various sports activities in Latvia," says Chairman of Board of BTA Jānis Lucaus. "Having evaluated our priorities, as well as acknowledging the ambitions of the LBF to establish order in Latvian biathlon, we made a decision to support one of the promising athletes of Winter Olympic Games 2018, the talented Andrejs Rastorgujevs. We are hoping that our support to the athlete and the Federation will be another step towards witnessing Andrejs and many other talented biathletes in a few years succeeding and bringing back home the best medals from the biggest biathlon competition."
Andrejs Rastorgujevs admits that he is thankful to BTA for trust, support and believing in his skills: "I cannot say that biathlon is a nation-wide sport in Latvia, therefore it is great that BTA insurance company has involved in supporting biathlon. It will definitely ease my life and life of the Federation, letting me focus on achieving results, instead of spending time to find financial support. Now I can concentrate on this year's competitions and prepare for the main goal – the upcoming Winter Olympic Games."
AAS BTA Baltic Insurance Company was founded in 2014, after reorganisation of BTA Insurance Company SE, performing successful division of the company according to the geographical distribution of its business operations: Baltics and rest of Europe. BTA Insurance Company SE, being a mother company of AAS BTA Baltic Insurance Company, has been successfully operating on insurance market for more than 20 years, in 2009 becoming the third biggest insurer in Baltic States. The international growth of BTA is proven by the TOP 500 of Central European Companies issued by the international auditor company Deloitte for year 2013, where BTA ranks among 50 largest insurance companies in Central Europe.
More information:
Krišjānis Meirāns
Secretary General of Latvian Biathlon Federation
Email: biatlons@biatlons.lv
Tel.: +371 27740481
Agnese Grīnberga
Head of Public Relations of
AAS BTA Baltic Insurance Company
Email: agnese.grinberga@bta.lv
Tel.: 67025661, Mob. tel.:. 27828796