Interest in third party liability insurance of unmanned aerial vehicle owners on the rise; a number of legislative gaps to be filled
According to data of BTA Baltic Insurance Company (hereinafter – BTA), the sales of third party liability insurance policies to unmanned aerial vehicle or drone owners has grown by nearly 60% during the last year. The growing interest in insurance of this type is evidence that the use of drones is becoming increasingly popular, not just in private and public entertainment activities, but for business purposes as well. With the number of drone users growing, inevitably positive is the initiative of public legislators to address this area by establishing a legislative framework and making the third party liability insurance of drone owners compulsory, although, a number of aspects pointed out by insurers should be considered for a better outcome.
Regardless of the fact that the number of such aircraft used in Latvia is high, the interest in drone operator third party liability insurance in general has been relatively small by now. BTA has been providing aircraft owners' third party liability insurance for more than 20 years, and since 2014 – drone operators' third party liability insurance as well. The insurance practice of BTA includes insuring the general liability of a number of companies working with drones on a professional level, including the liability of drone designers, programme developers, land surveyors. Nevertheless, as observed by BTA, drones in Latvia for the major part are actually operated without third party liability insurance of aircraft operators. It entails a risk that third parties might incur losses, which might be complicated to get compensated for, and namely, in case the aircraft operator's third party liability is not insured, the injured party, who has sustained losses, should have to go to court to seek compensation through civil proceedings.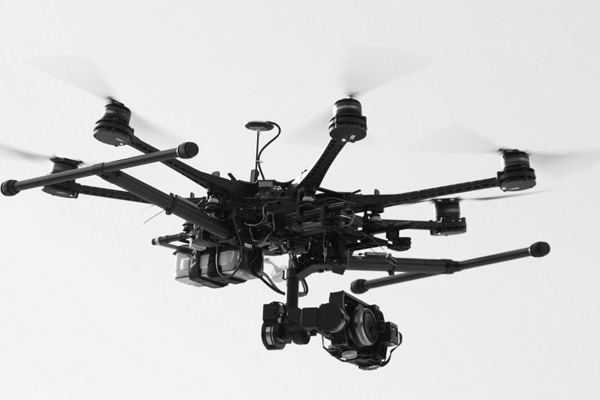 The number of drone users is growing, including those willing to capture images and videos during public events from above, "as the bird flies", and in the light of this, BTA feels positive about this initiative to get the legislation of this field in order. The draft Cabinet regulations, announced in a meeting of State secretaries in March, aim at introducing compulsory insurance against damages incurred to third parties by unmanned aerial vehicles or drones of the total take-off weight exceeding 1.5 kilograms as of 2017.
"Although there have been no significant incidents in Latvia involving this type of aircraft, introduction of a compulsory insurance of third party liability of drone operators is but logical and natural, as it would allow the party injured in an accident to get compensated for the incurred losses without going to court and waiting for a court ruling, which may take years to come. It should be noted, though, that the draft regulation is designed to allow flights over a public event venue or in its close proximity by an unmanned aerial vehicle of the total take-off weight not exceeding 1.5 kilograms, and the third party liability insurance for operators of such aircraft is not going to be compulsory. The draft regulation includes a requirement for aircraft to be equipped by a parachute system, triggered in a case of emergency, and a requirement to transmit light and acoustic warning signal, despite of that, the consequences of an accident in a public event may be considerably vaster. There have been accidents in Europe, when drones have fallen during public events, to name a few, a blimp drone fell among the crowd during a Muse concert in London just last week, last December in Italy a drone crushed right behind an athlete during a skiing competition. A drone apparently slammed into a British Airways plane headed to London on this Sunday. Fortunately, there were no human injuries in these accidents. As drones are increasingly frequently used in public events in Latvia as well, the drone use segment in Latvia needs to be brought in order. In our opinion, drone operator's liability insurance should be compulsory irrespective of the weight of the drone, when it is being used above public events," says Evija Matveja, BTA Board Member.
Also, European Commission at present is working on pan-EU regulations to regulate the use of the increasingly popular unmanned aerial vehicles. The European Union legislation is going to make the drone operator third party liability insurance equal to that of aircraft owners' third party liability insurance, instead of general third party liability insurance. To avoid contradiction between the national and EU legislative frameworks, the Cabinet regulations should specify that an unmanned aerial vehicle must be insured against damages to third parties in accordance with the terms applying to aircraft owners' third party liability insurance. This recommendation was already provided by insurers via Latvian Insurers' Association to the legislators of this act, by now this recommendation has been ignored.
BTA emphasises that there are yet another aspects, which would be important to include in the new regulations to have clear standards of drone operation on the national level, also taking into account the current experience and practice in European countries. "The legislative framework should also address issues as the age of operators of such aircraft, as well as, for instance, examination procedure, so that insurers and those event organizers using such services could be assured that the unmanned aerial vehicle is operated by a knowing and trained person. Registration of the unmanned aerial vehicle would also be important to introduce as it would help countering unauthorized and uninsured flights. Not of the least importance is to define – which institution is going to be the one to enforce and control the compliance to these regulations, and what will be penalties in case of non-compliance. Of course, introduction of such a system takes time, although, when making the third party liability insurance of drone operators compulsory, there needs to be assurance that the sector is in order and regulated. This issue is in focus of institutions in charge in many countries of the world, as the drone use becomes increasingly popular, their use has economic potential, and on the other hand, there also is a range of safety risks, such as collisions with other aircraft, falling down during public events, and other risks, which may result in people getting injured," emphasizes Matveja.
BTA is one of the largest indemnity payers in the Baltics. Last year the companies of BTA group paid an average of 398 thousand euros in insurance indemnities every business day, or approximately 50 thousand euros every working hour.
About BTA
AAS BTA Baltic Insurance Company was founded in 2014, after reorganisation of BTA Insurance Company SE, performing successful division of the company according to the geographical distribution of its business operations: the Baltic States and the rest of Europe. BTA Insurance Company SE, the parent company of AAS BTA Baltic Insurance Company, has been successfully operating on the insurance market for more than 20 years, in 2009 becoming the third biggest insurer in the Baltic States. Evidence of the international growth of BTA is the TOP 500 of Central European Companies, published for year 2013 as a result of study by the international auditors Deloitte, where BTA was ranked among the 50 largest insurance companies in the Central Europe.
In December 2015, AAS BTA Baltic Insurance Company concluded a contract on attraction of an investor – one of the leading insurers in Europe – Vienna Insurance Group AG (VIG). The transaction will be completed after receiving all the necessary permits from the supervisory authorities of the industry, which might take place in the first six months of 2016.
Information prepared by:
Agnese Grīnberga
Public Relations Manager
AAS BTA Baltic Insurance Company
email: agnese.grinberga@bta.lv
Phone: +371 67025661, mobile: +371 27828796