The summary of data for CASCO claims for vehicles damaged after colliding with animals, received by BTA Baltic Insurance Company (hereinafter – BTA) for a period of nearly two years, indicates a considerable rise in the amount of the average indemnity paid per a single accident – up by 12 % this year. Within a period short of two years, BTA has paid more than 1.2 million euros total in indemnities for animal-incurred damages to vehicles.
According to statistic summary of BTA for CASCO claims reported in 2015 and 11 months of 2016 regarding vehicle and animal collisions, the total number of accidents in 2016 has remained the same as the previous year. Although, the average amount of insurance indemnity paid this year by BTA for a single accident of this type has increased by 12 %, reaching 1688 euros, which is attributable to increase in car repair costs.
BTA has analysed the received insurance claims for vehicles damaged in collisions with animals and concluded that the ones most often damaged in collisions with animals have been Volkswagens (20 % of all claims submitted to BTA), Volvos (11 %) and Toyotas (9 %). BTA statistics of animals involved in collisions indicate that roes are the least "choosy" regarding car brands, i.e., collisions with roes have occurred to various car brands equally often. Volkswagens and Volvos have been "preferred" by deer, elks and wild boars, while foxes have most "favoured" Audis and BMWs.
Roe – the most frequent cause of collisions; elk – to blame for most expensive consequences
According to data of the Central Statistical Bureau of Latvia, roes are the largest in number of game animals in forests of Latvia. And naturally – the majority insurance claims received by BTA are regarding car collisions with roes – 44 % of all CASCO accidents involving collision with animals reported to BTA. The next by the number of CASCO accidents come car collisions with roebucks (9 %), third – collisions with wild boars (7 %), and fourth – collisions with elks (6 %).
Considering the large number of road traffic accidents involving roes, within nearly two years BTA has disbursed nearly half a million euros in indemnities for insurance claims regarding cars damaged in collisions with these animals, which is 41 % of the total amount disbursed in indemnities for vehicles damaged in collisions with animals. Although, BTA's data indicate that elks cause considerably larger damages to vehicles than those caused by roes. The average insurance indemnity for a roe damaged car was 1 467 euros, while the average insurance indemnity for an elk damaged vehicle was nearly three times that amount – 4 355 euros.
Iveta Rijniece, Director of Insurance Claims Handling Department of BTA Baltic Insurance Company: "Collisions with wild animals are very dangerous and may result in large financial losses. Not unfrequently there are cases, when a car is beyond repair after hitting a large wild animal. The largest insurance indemnity last year – nearly 40 thousand euros, BTA paid for repair of damages to an Audi after it had collided with a deer in Ventspils municipality, while the largest insurance indemnity this year – 22.2 thousand euros was paid by BTA to an owner of a Toyota, the car, after a collision with an elk in Ikšķile municipality, was beyond repair. The great size and weight of the animal are reasons, why collisions with an elk and deer are the most costly."
Riga region – the most dangerous to car drivers
According to the summary of insurance claims by accident location, BTA has concluded that the majority of vehicle collisions with animals for the past two years have occurred in Riga region – 31 % of all accidents involving collision with animals submitted to BTA. The highest number of collisions with animals in Riga region have been registered in municipalities of Tukums, Limbaži and Ogre. The second, by accident location, comes Kurzeme region (22 % of all accidents; the highest number of collisions with animals have occurred in municipalities of Ventspils, Talsi and Kuldīga), with Vidzeme region coming as third (17 % of all accidents; most numerous in municipalities of Smiltene, Burtnieki and Madona). Relatively fewer collisions with animals have been registered in Zemgale region (15 %) and Latgale region (12 %).
Vehicle collisions with animals also occur outside Latvia each year. Of the total number of CASCO insurance claims for accidents involving collision with animals submitted to BTA, 3 % of accidents have occurred outside Latvia, including Lithuania, Poland, Estonia, Sweden, Russia and Norway. In order to be protected against unexpected financial losses, BTA specialists remind and advise every driver to check the effective territory specified in their CASCO insurance policy before leaving Latvia on their cars, and expand it as necessary by addressing their insurer. It also should be kept in mind that losses for animal incurred damage repairs are only cover by CASCO insurance.
Darkest months of the year – most dangerous
According to BTA data, car and animal collisions most often occur in the darkest months of the year – from October to January, when the visibility is poorer and roads are slippery, therefore drivers should be especially cautious during winter months, selecting driving speed that is appropriate to weather conditions and safer driving. The drivers should also keep in mind that the number of vehicle collisions is equally high in May and June as well, when wild animals have rutting-time and first kids born.
According to BTA data summary, 80 % of cases, when hitting an animal, the drivers were male. Most often those involved in accidents were males aged 26 – 30 and 41 – 45.
BTA reminds:
In case of a road traffic accident, where an animal has been hit, the driver must immediately report the accident to the Traffic Police by calling the common emergency telephone number 112. During the conversation, the operator will find out all the accident details and provide directions regarding further activities, and, as necessary, also forward information to the State Forest Service regarding the injured or deceased animal. Drivers must keep in mind that the hit animal may not be either left on the road nor taken away, as acting so is illegal. Driver may leave the accident site only when the animal has not been seriously injured, has run away after the collision, and the vehicle has not been damaged so badly that it may not run further. In case the driver has a CASCO insurance policy, then after a collision with an animal, and having notified the Traffic Police of the accident, the insurer must be immediately contacted.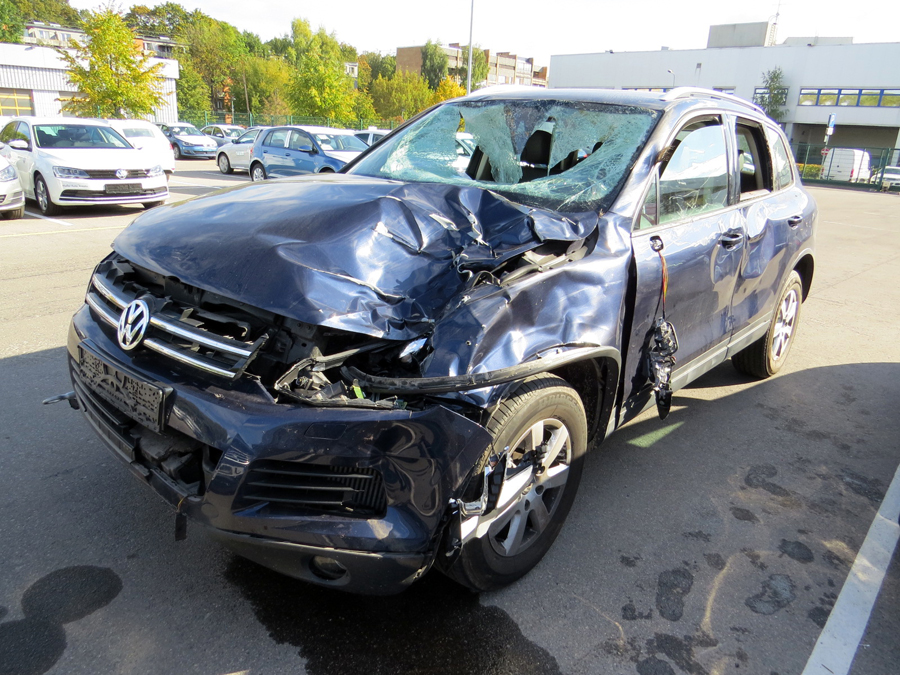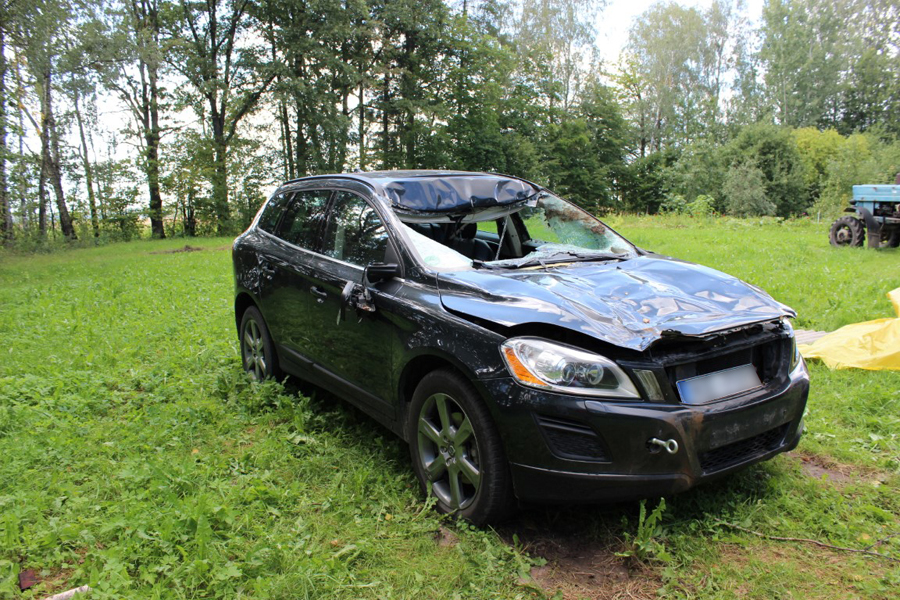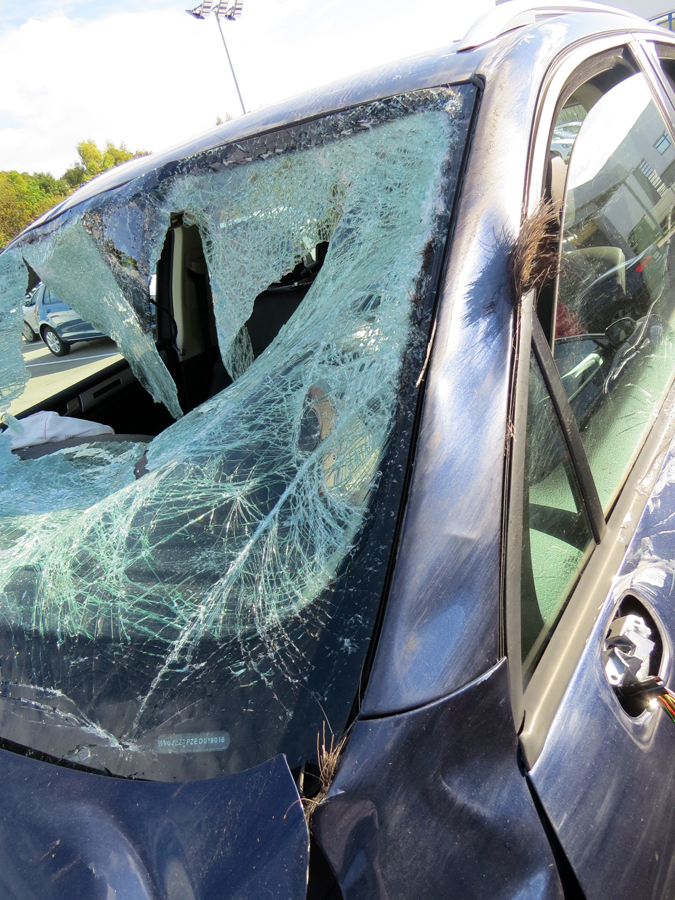 Additional information:
Agnese Grīnberga
Public Relations Manager
BTA Baltic Insurance Company AAS
e-mail agnese.grinberga@bta.lv
Phone: +371 67025661, mobile: +371 27828796