The survey done by BTA Baltic Insurance Company (hereinafter – BTA) on claims in crops insurance indicates that adverse weather conditions have done considerable damage to winter crops in various regions of Latvia. Nearly each third farm, of those having insured their crops with BTA, have suffered losses, as a result of which BTA has paid nearly 200 000 euros to farmers for more than 1000 ha damaged winter crops in this year.
Receiving crops insurance claims and inspecting farms, BTA experts found that the survival of crops in winter in Zemgale was significantly affected by autumn drought, which did not allow the crops to "prepare" for the winter. Meanwhile in Latgale and Vidzeme the winter crops of oilseed rape sustained substantial damage from black frost, as well as winter crops of grain in the plain Lubāna.
"Weather has brought damages to farmers this winter in the entire Latvia. Nearly each third farm, of those having insured winter crops, has sustained losses, and 95% of the reported claims are for winter oilseed rape. At the moment, we have surveyed all farms that have placed claims, moreover, we have also paid indemnities to all farmers, who had insured crops that had fully or partially perished during the winter season due to adverse weather conditions. The amount of paid indemnities range from a couple hundred euros to nearly 45 000 euros," says Andis Lillais, BTA Manager of Agricultural Insurance Products.
The largest indemnity – nearly 45 000 euros – was paid in April this year by BTA to a farmer for winter oilseed rape destroyed by frost in area of approximately 160 ha in Jelgava municipality. The second largest indemnity – more than 23 000 euros – BTA paid to another farmer for oilseed rape of 202 ha and triticale of 91 ha destroyed by frost in Kārsava municipality.
As seen by BTA, farmers increasingly consider the risks affecting crop fields, and more frequently prefer to insure them. The number of crops insurance contracts doubles each year.
Mr. Valērijs Ančevskis, the owner of Ainava farm also emphasizes the necessity to insure property:"I insure my property for a number of years already, and I am sure that it is a sort of a safety guarantee. Sure, it's better not to lose anything, but, when odds turn against you and crops fail, it's better when you have insured your work. I regularly insure the summer crops, and a couple of times it has been really worth it, as I received indemnities for weather damages. I had not insured winter crops by now, hoping that everything is going to be fine. Well, I have to admit, that oilseed rapes this year froze because of nasty weather at fall, and I had to resow them. Now we are busy with spring works, but, when all seed is in ground and we know, what is what, I certainly will insure a part of crops this year as well."
Part of farmers resow the perished winter oilseed rape with summer oilseed rape, as oilseed rape field areas in the world have shrunk this year, driving the rapeseed prices up. "As the prices for grain at the moment are low, due to the massive surplus of grain, this year the farmers' interest to insure oilseed rape against hail, rain and storm damage could be significantly higher, as oilseed rape at the moment for farmers serves as one of the ways to compensate the low grain prices," says Andis Lillais, BTA Manager of Agricultural Insurance Products.
In view of insuring summer crops, BTA reminds that farmers should also use the opportunity to receive state aid. Seeking aid with the Rural Support Service, farmers are entitled to a compensation covering up to 65% of agricultural insurance policy expenses, which included crop insurance. In accordance with the Rural Support Service data, in 2015 it received 3382 applications to state aid for purchasing agricultural insurance policies, and disbursed state allowances in the amount of 1,498,891.60 euros.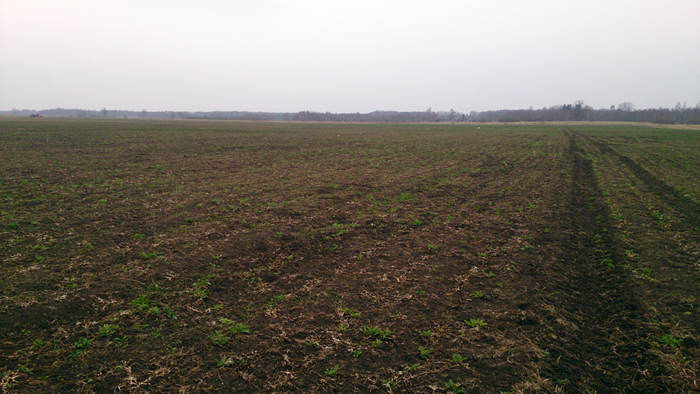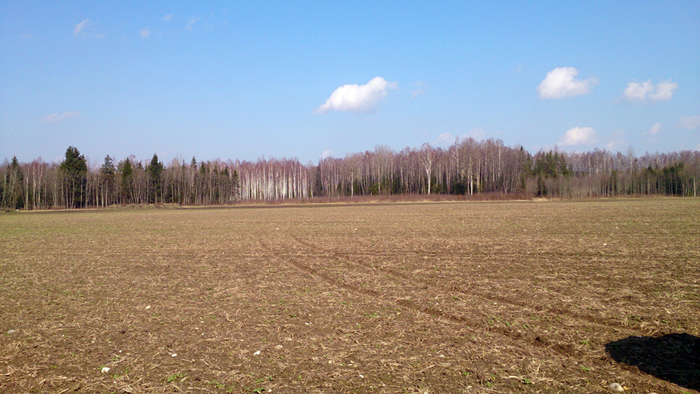 BTA is one of the largest indemnity payers in Baltics. Last year BTA has paying insurance indemnities in Baltic States in average amount of 398 thousand euros every business day, which makes it 50 thousand euros every working hour.
About BTA
AAS BTA Baltic Insurance Company was founded in 2014, after reorganisation of BTA Insurance Company SE, performing successful division of the company according to the geographical distribution of its business operations: Baltics and rest of Europe. BTA Insurance Company SE, being a mother company of AAS BTA Baltic Insurance Company, has been successfully operating on insurance market for more than 20 years, in 2009 becoming the third biggest insurer in Baltic States. The international growth of BTA is proven by the TOP 500 of Central European Companies issued by the international auditor company Deloitte for year 2013, where BTA ranks among 50 largest insurance companies in Central Europe.
In December 2015 AAS BTA Baltic Insurance Company concluded a contract about attraction of an investor – one of the leading insurers in Europe – Vienna Insurance Group AG (VIG). The deal shall be completed after receiving all the necessary permits from the authorities, supervising the operation of the industry, which might take place in the first six months of 2016.
Information by:
Agnese Grīnberga
Public Relations Manager
AAS BTA Baltic Insurance Company
email: agnese.grinberga@bta.lv
Phone: +371 67025661, mobile: +371 27828796