To introduce the children of employees of BTA Baltic Insurance Company AAS (BTA) to what their parents are doing and to show them the new central office of BTA, as well as to make the last day of school summer holidays truly unforgettable, BTA Children's Day was held on the 31st of August. The event gathered 140 children of age ranging from 2 to 17, they had arrived at the premises of BTA central office from entire Latvia.
Kids were furnished a variety of activities in all BTA office rooms throughout the day, BTA employees acted as organizers and guides to children groups. The event was arranged to be enjoyed by children of all ages, so that everyone could learn something new and feel entertained. In the other half of the day, children enjoyed sports activities in the Gymnastics Hall of the Elektrum Olympic Sports Centre. Largest children also had a unique chance to take part in a beach volleyball training together with top Latvian beach volley athletes – Jānis Šmēdiņš and Mihails Samoilovs.
BTA Management Board Chairman Jānis Lucaus, who was the initiator of this event, was delighted about the great atmosphere of the event and how excellent the idea got carried out: "This day was just great, and I am absolutely positive that the Children's Day is going to become one of our new traditions! It was good to see the great responsiveness of colleagues and their children. My sons also were excited about this event and already are looking forward to the next Kid's Day.
This year in our company, we particularly are working on improving our staff satisfaction, their involvement in company's processes and a sense of unity according to our identity and values. As a responsible employer, we do care for our employees to feel appreciated and motivated, as well as interested in achieving goals – their own individual goals and those of the company. This event proved that the team spirit is the driving force propelling us forward to new achievements, I therefore thank my colleagues for it! "
Children, at the beginning of BTA Children's Day, were split into groups and involved in various activities according to their age. The youngest ones were entertained by cartoon characters, they also could take part in creative workshops. Children of five and older were taken around the office, they had a chance to act as employees, as well as to solve tricky tasks and puzzles during this excursion. Children were excited by the scientific show on safety issues, as well as physics experiments, where children could take part. By means of modern technologies, the largest ones participated in an interactive seminar on insurance basics. Healthy snacks throughout the day, hearty lunch and ice cream breaks were provided to keep the cheerful audience energized for the whole day.
The sportive spirit of the new generation was tested at the Gymnastics Hall of the Elektrum Olympic Sports Centre, and they did well. "Quite possible that some kids will decide on starting a career of an athlete after the training session together with the beach volleyballers, a thing that we will definitely support, although, we will be much delighted if offsprings of our employees will be willing to get deeper knowledge in the insurance field to join our great team in the future," says Jānis Lucaus.
The event also involved a part for new and expectant mothers, they were invited to join practical and inspiring lectures with experts.
About BTA
BTA Baltic Insurance Company is a major insurance company in the Baltic States, offering the broadest range of non-life insurance services in Latvia, Lithuania and Estonia. The largest shareholder of BTA is Vienna Insurance Group AG, one of the leading insurers in Europe with 190 years of experience in the insurance field. More than 50 companies in 25 countries constitute the group, which employs 24,000 employees. Vienna Insurance Group AG is a clear leader in its core markets in Europe maintaining high rating of financial stability – Standard & Poor's A+ (stable outlook), with a listing on the Vienna and the Prague Stock Exchange.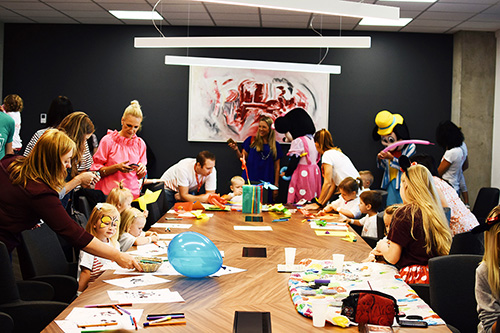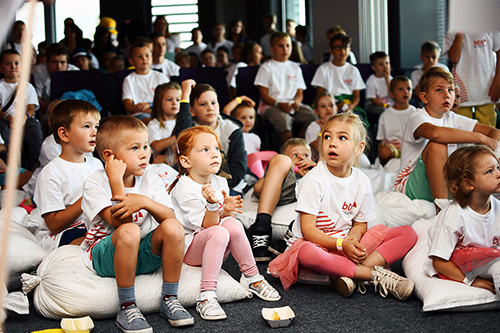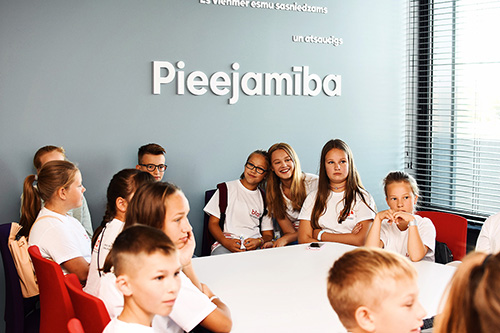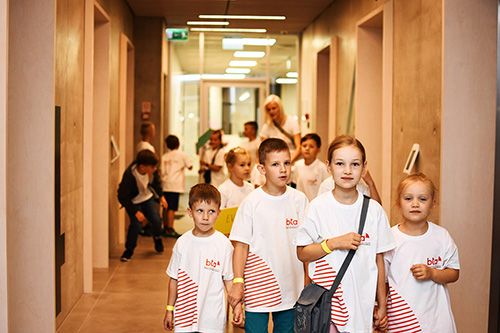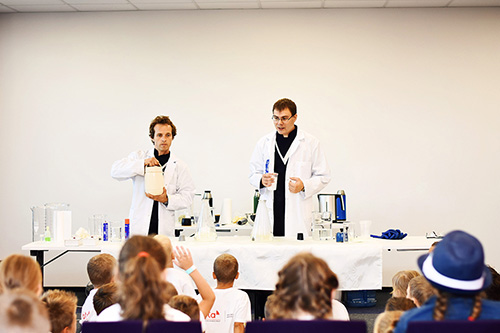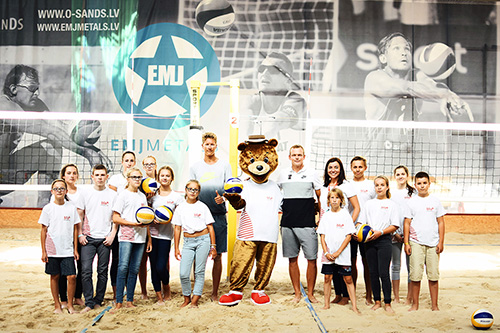 Additional information:
Elīna Rasmane
Marketing and Public Relations Department Director
BTA Baltic Insurance Company AAS
e-mail elina.rasmane@bta.lv