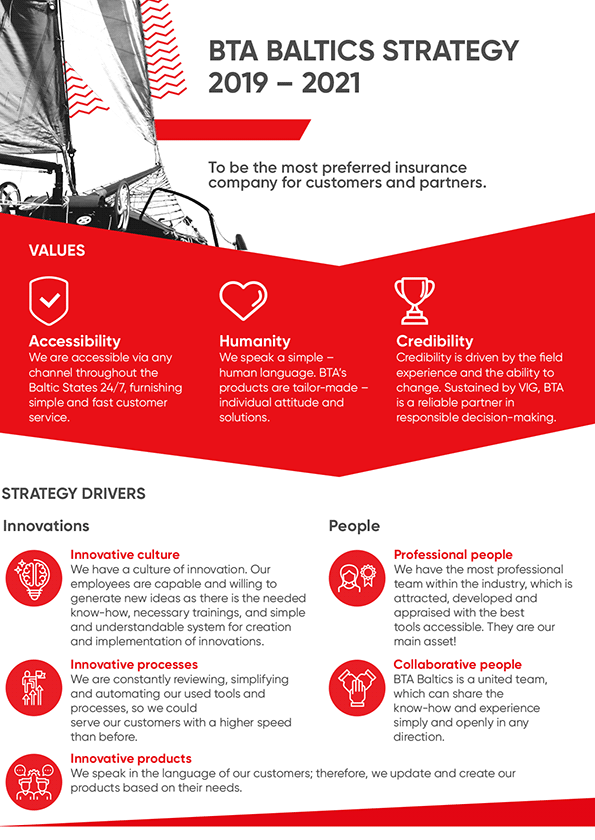 BTA Baltic Insurance Company (hereinafter – BTA) is the insurance market leader in the Baltic States, offering a broad range of non-life insurance services. Vienna Insurance Group AG, a leading insurer in Europe, became the largest shareholder of the company in 2016 by obtaining 90% shares in the company. 10% of the company's shares are owned by Balcia Insurance SE. Since October 2020, "Vienna Insurance Group AG" has become a 100% owner of BTA voting shares.
BTA dates back to 1993, since then, the company has accumulated huge experience, and has just as strong ambition for growth. We are characterized by innovation, efficiency and a professional team of nearly 1000 employees in the entire Baltic region. We dispose of rich resources to evolve together – as an enterprise, as well as a member of society.
The brand of BTA during these 25 years has become recognized not just in the Baltic States, but also in Europe. BTA is a name associated with reliability and stability that can guide you through a sea of uncertainty in the same way a mighty ship steers you through a storm to sustain its embarked course. This reliable partner lets us grow and explore the world without the added anxiety of doubting our insurance choices.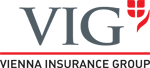 Vienna Insurance Group AG, the largest shareholder of BTA, boasts almost 200 years of experience in the insurance field. More than 50 companies in 30 countries constitute the group, which employs 25,000 employees. Vienna Insurance Group AG is a clear leader in its core markets in Europe maintaining high rating of financial stability – Standard & Poor's A+ (stable outlook), with a listing on the Vienna and the Prague Stock Exchange. The Y2017 rating report is available here.